If you haven't heard of Chlorophyll, then you probably didn't pay attention to your high school science class, or you haven't been checking everything that's currently trending on Tik Tok. Yes, chlorophyll is what makes plants green, the pigment responsible for the absorption of light in the process of photosynthesis and it also contains compounds that have antioxidant properties and are great for your overall health. Although many say that it's benefits are a myth, we strongly believe that it's a sustainable source of vitamins and minerals, great for skin and overall health care. Specifically, chlorophyll is a great source of vitamins A, C, K, and E and has great benefits to your body.
Let's talk pros and cons:
Pros:

Helps with your weight loss journey
Boosts your energy (just chug a cup of water with chlorophyll every morning, and expect to push through the day easily)
Helps get rid of body odor (forgot to apply deodorant? No problem!)
Cleanses your body (it works like an antioxidant, detoxifying your body from harmful contaminants in food and the environment)
Promotes healing (it inhibits bacterial growth, reducing infection)
Amaz

on
's Best Seller Chlorophyll 
Cons

Could result in a sun rash (don't lay in the sun to tan, your skin will be extra sensitive)
Possible diarrhea and digestive problems (not in every case, but it could potentially be a side effect)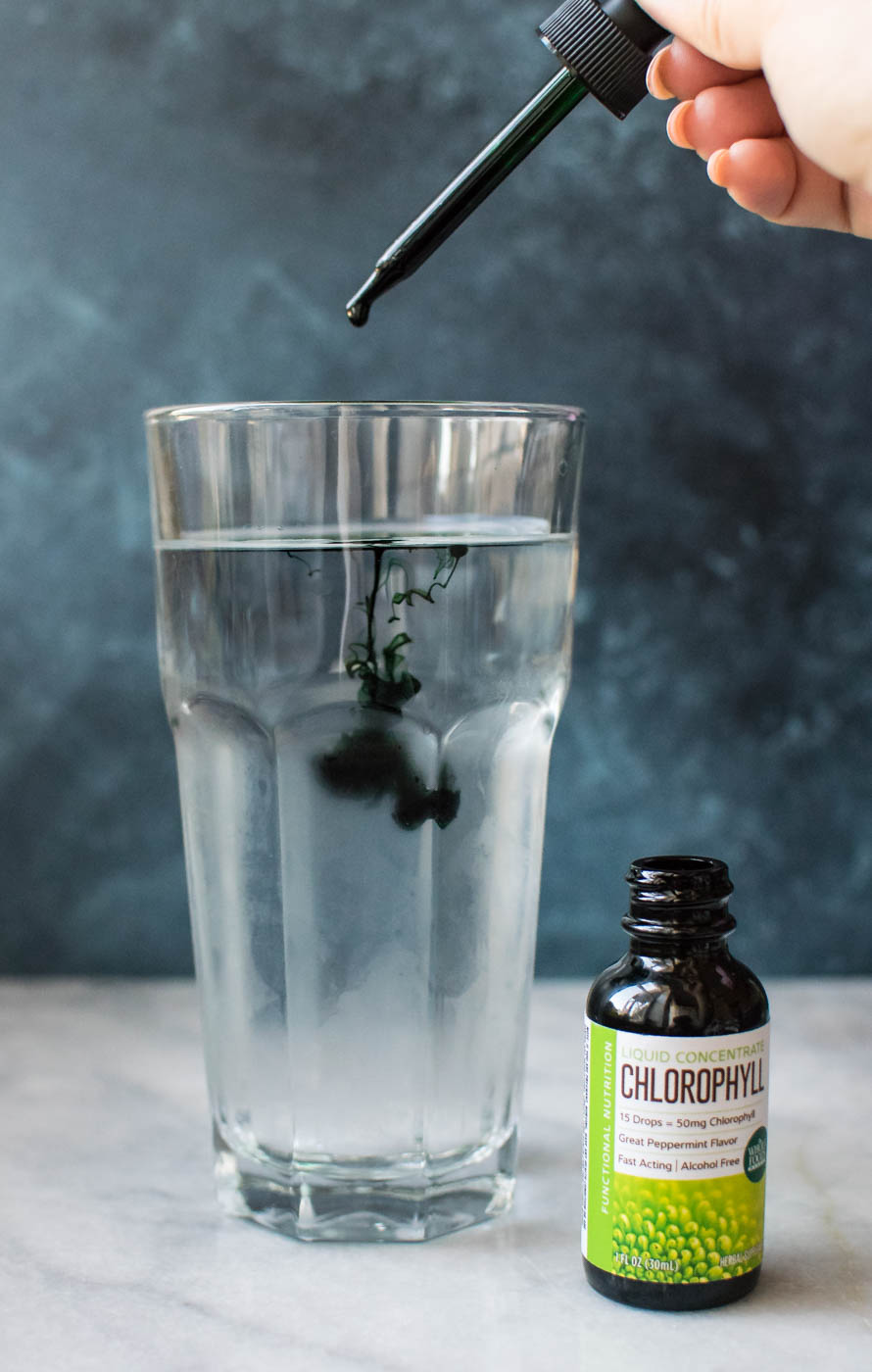 How to: Apply a couple of chlorophyll
drops into a glass of water and drink 
            Even though we like to be your lifestyle guru's, we're no team of medical experts, so we advise that you check with your doctor before taking chlorophyll. If you do decide to take it, or have already been doing so, feel free to drop your comments on how it has benefited your lifestyle!